Eugene, OR Fire & Smoke Damage Restoration Services
Available 24 hours a day, 7 days a week.
Experiencing a fire-related emergency in your home can be absolutely devastating. However, all hope is not lost for your structure thanks to our team at Elite Restoration. Our team is committed to making sure to thoroughly work so that no steps get skipped and no damage gets overlooked. We want to make sure you get your home back better than it was before the damage.
We have years of experience dealing with fire and smoke damage and know how important it is to act quickly when these kinds of emergencies happen. We are open 24/7/365 because natural disasters and emergencies don't wait.
Call Elite Restoration When You Have Smoke or Fire Damage
Elite Restoration is ready 24/7 to assess your emergency and follow through with the best cleanup option to fit your needs. We will:
Contain the affected area to reduce cleanup needs and costs.
Thoroughly remove soot and debris.
Deodorize to rid the property of unpleasant fire and smoke odors.
Dry affected areas to further reduce the risk of bacterial growth.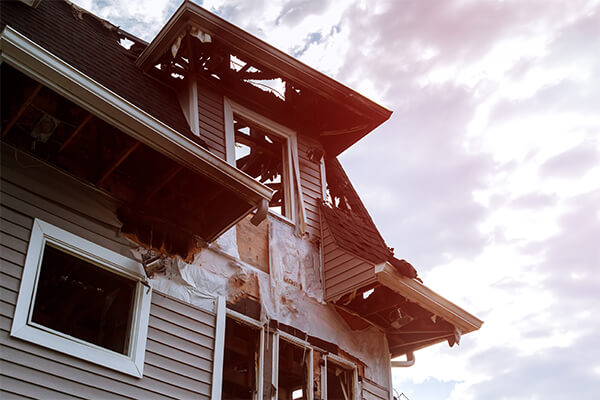 Certified Fire & Smoke Damage Repair Experts
Locally Owned and Operated
20+ Years of Experience
Licensed, Bonded and Insured
Insurance Claims Assistance
Some Priorities to Remember if You've Experienced a House Fire
Do not run inside the building: This may be your first impulse, but it is important to stay away until the Fire Department has declared the building safe.
Find a place to stay: Think about where you will stay and how many people you need to provide a place for.
Contact the police station: Let them know that you are vacating your property to minimize the chances of looters or squatters showing up.
Call your utility provider: Ask your utility provider to shut down the gas, water, and electric service to your property to prevent further damage or danger.
Contact your insurance provider: Begin communicating the situation so they can begin processing your claim.
Take photographs of the building and fire damage: Document what you can, remembering to stay away from the building until the Fire Department declares it safe.
Start replacing essential documents: Begin the process of replacing your driver's license, birth certificates, marriage certificates, etc.
Get a copy of the Fire Report: The Fire Department will be able to provide you with either the official information about the incident or a source where you can acquire it.
Contact a fire restoration company: A fire damage restoration company will be able to give you all the advice and resources you need to begin the process of cleaning up your property.
Elite Restoration is available 24/7 to assess your situation and provide you with the most appropriate cleanup option to suit your needs.
Contain the affected area to reduce cleanup needs and costs. Thoroughly remove soot and debris. Deodorize to rid the property of unpleasant fire and smoke odors. Dry affected areas to further reduce the risk of bacterial growth.
Frequently Asked Questions
It's never a quick fix, though we've gathered together a multi-disciplined team of contractors and technicians to work in tandem to complete the work as soon as possible. From structural repairs to sand/soda-blasting to odor removal to contents cleaning, our fire damage restoration crew begins as soon as the project scope is determined, and we don't stop until the job is done and both you and the insurance company are satisfied with the results.
Most often, yes. You'll need to check your specific policy for the full scope of coverage, but generally, it's covered if a flame caused the damage. Your best bet is to hire a professional restoration company, like Elite Restoration, to help you through the claims process. We know how to avoid some common missteps when it comes to making sure the entire loss is documented and covered. Many homeowners and insurance companies forget, for instance, to consider that your HVAC system will need to be cleaned of soot, and since fires are extinguished using water, many areas of your home may need to be restored due to water damage even if they weren't directly affected by the fire.
Depending on the extent or location of the fire damage, some homeowners can move back in a few days or longer. The fire department will usually turn off electricity and gas to the property right away, and that won't be restored until a building inspector says that it's safe to turn those utilities back on. If you experienced significant smoke damage and the home's occupants include elderly persons, young children, or those with chronic health conditions, you may be wise to stay until the smoke cleanup is complete. Contracting with a company experienced in fire damage restoration can often get you back home sooner because they'll have the resources to hire and manage the many tradespeople who will need to work together to make the home liveable again.
DIY soot removal is not recommended. Commercially available products can actually cause permanent damage to surfaces. Soot itself is primarily oil-based, but that residue also contains toxic, possibly biohazard contaminants.
Smoke damage is rarely limited to one area of the house, and it leaves behind a residue that can hide in crevices and out-of-reach areas, and a simple "airing out" may not be sufficient. We recommend consulting with a smoke damage technician who can help you troubleshoot the next steps.
Why Choose Elite Restoration?
Highly Trained Technicians

Respectful to Your Family and Home

1-Hour Response Time or Less
Insurance Claims Assistance

100% Satisfaction Guaranteed
If you need any emergency fire, smoke, and soot removal services, simply call our 24-hour emergency number.
Fast and Reliable Fire Damage Restoration Services
(541) 696-3737
Proudly Serving the Willamette Valley with Top-Rated Services
With our office located in Roseburg, OR, Elite Restoration serves the Greater Eugene, OR including Douglas and Josephine Counties and parts of Lane and Coos Counties.
Bandon
Canyonville
Coos Bay
Coquille
Cottage Grove
Glide
Grants Pass
Springfield
Union Creek
Veneta